Michelle Murray, Realtor®
Michelle@AgentMurray.com 562-225-5957
My Listings & Recent Transactions
Who you work with matters....
Check out my reviews from past clients!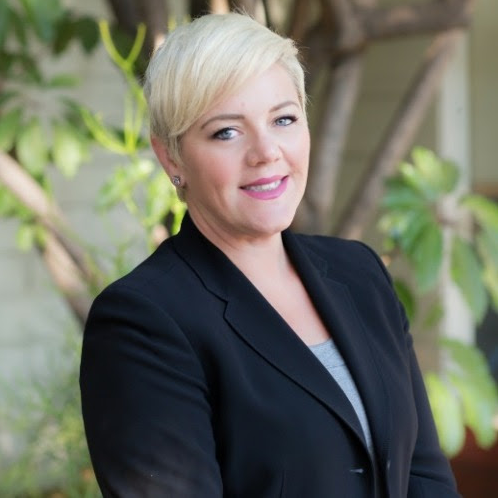 March, 2020 Diane K.
Bought a Single Family home in 2019 in Lakewood, CA.
Michelle was hands-down THE BEST agent we could have asked for! She was incredibly patient with us from the get-go (we were pretty new to home buying), walked us through each step along the way in detail and calm order, and really went the extra mile too (like pre-printing documents for us, driving by the house to check that sellers were taking steps they said they would take). Most importantly, she helped us remain calm and strategic throughout the process. She brings such an incredible wealth of experience and insight, both of which probably saved us quite a bit of money. She'll fight for you each step of the way, and best of all, she's just a super awesome, genuinely nice, extremely thoughtful and easy to talk to person, which can make all the difference in the world during an often stressful and sometimes drawn out process of buying/selling a home. I cannot recommend her more highly and will definitely be contacting her for any futures buying/selling. THANK YOU SO MUCH, MICHELLE!!!
03/06/2020 - Thirith H.
Sold a Condo home in 2020 in Downtown, Long Beach, CA.
I recently sold my condo with Michelle. It was my first time selling a property so I did not know what to do but Michelle made it very easy for me. Every step of the way, she took her time explain everything to me. My condo got more than the asking price because Michelle is a very good negotiator. She is trustworthy, hardworking, and very professional agent. It was a pleasure working with her.
02/05/2020 - Scott M.
Bought a Condo home in 2020 in San Pedro, Los Angeles, CA.
Michelle Murray incredible. I have met with and worked with multiple realtors through my lifetime. Michelle goes the extra mile. She walked me through the entire process of buying my new home. She has even been helpful after the sale with my questions as a new homeowner. I cannot speak highly enough of her
07/26/2019 - Diane R.
Sold a Single Family home in 2019 in Artesia, CA.
Michelle is truly a gem in this business. I reached out to her to help me sell my father's home after his passing and from the very first phone call I knew she was the right choice. She was patient with me and the dynamics of this delicate but emotional process. The home was my childhood home that held many memories and there were many emotions tied to the sell of it so I am very grateful that we chose Michelle to handle this for us because she made it all so easy. I do not live in the area but she handled it all on her end so I didn't have to worry about anything. She is extremely professional and clearly knowledgeable on all aspects of selling a home. I did not think we would sell my father's home quickly or for much money but Michelle was able to get offers on it before it ever even hit the market and we had a solid offer within a week that was much higher than I expected. We closed in 30 days and everything went so smoothly. She also reassured me through the whole time - easing my worries - and offered to help pack or take things to storage for me. I don't know many realtors who will go the extra mile like she did. I just cannot express how appreciative I am of her help. If you are looking for someone to get the job done and quickly for the best price possible, I highly recommend Michelle Murray!
07/09/2019 - Nancy L.
Bought a Single Family home in 2019 in Lakewood, CA.
If you were like me struggling to try to find a real estate agent that was smart, professional, knowledgeable and genuinely caring, well you have to go no further than to work with Michelle Murray at First Team. I interviewed quite a few agents and had no luck. I posted on Facebook that I was in search of a good real estate agent. Michelle, and others, responded. Michelle's honest, relaxed approach intrigued me and so I reached out to her and I am so glad I did. I have been in the Property Management Field for over 20 years, and Michelle knows her business. I was very specific on what I was looking for and she did not waste time sending me homes that did not meet my description. What she did was find me a new listing that was exactly what I described to her. During the entire process she kept, me informed and made the home buying experience a pleasant one instead of the nightmare they can be. Michelle always kept in communication with me and I always knew she had my best interests in mind. Michelle helped me realize my dream of owning the home I always wanted in the area I wanted and for the price, I could afford. I highly recommend Michelle to anyone who is looking for an honest and caring real estate agent.
05/30/2019 - Ashley A.
Bought a Single Family home in 2019 in San Pedro, San Pedro, CA.
There are no words to describe how grateful I am to have found Michelle! She was so helpful throughout the entire process, after not having much luck with a previous agent. She answered all of the questions I had, no matter what they were or what time I contacted her (I don't think she sleeps!). We were up against 23 other offers and she was able to get us the property of our dreams. We truly wouldn't have been able to do it without her. I highly recommended using Michelle as your agent, she is knowledgeable, trustworthy and fierce — just what's needed in today's aggressive market.
05/21/2019 - Jessica S.
Bought a Single Family home in 2019 in Irvine, CA.
Working with Michelle was great. Being a first time home buyer she walked me through the whole home buying process and answered all the questions I had. She is very knowledgeable, patient and understanding. If you're looking for a great real estate agent Michelle is highly recommended!
01/15/2019 - Charles M.
Sold a Single Family home in 2018 in Echo Park, Los Angeles, CA.
We LOVED working with Michelle Murray! Our house had been on the market for a while with no movement at all. Michelle came highly recommended by a friend and we couldn't be more pleased with the results. If you're in the greater Los Angeles area and looking for a fantastic real estate agent we are thrilled to serve as a reference for Michelle. Thanks again for a job WELL DONE!
10/16/2018 - Kebe L.
Bought a home in 2018 in Airport Area, Lakewood, CA 90712.
Absolutely thankful we chose Michelle to represent us during our home search and purchase journey. She was consistent, punctual and very proactive. She made the process smooth and communication was exceptional. She worked an amazing deal for us and we we're able to save money on house appliances and other great perks! We're completely satisfied and would do it again with her. She's awesome!
09/18/2018 - Nika B.
Showed home in 2018 in Bixby Area, Long Beach, CA 90807
Michelle has been a friend of ours for a while so we knew we could trust and feel comfortable with her. We're first time home buyers so we had no idea what we were getting ourselves into, but Michelle was very patient, informative, and supportive. I had so many questions along the way and Michelle answered and explained the details carefully and made sure we were comfortable with all the decisions we were making. Her knowledge and attention to detail-house and paper work wise definitely made the whole process a lot easier and less daunting. We're still in the process of finding our dream home, but we know Michelle will help find the right one for us. Michelle is the best realtor in the world and we couldn't have asked for a better one!
08/28/2018 - Matt T.
Bought a Single Family home in 2018 in Long Beach, CA.
My wife and I just closed on our first home in Long Beach with huge help from our real estate agent Michelle Murray. She found us the perfect Craftsman Home just 1 mile from the beach. Michelle really helped make the home buying process as easy as possible. She is on top of the market in Long Beach, she knows the houses for sale, right when they come on sale and she knows exactly what you are looking for and also knows what to look out for. Its like having a super good defense and offense. She understands these old Long Beach houses and knows the buying and selling process well. My wife and I highly recommend her
06/21/2017 - Debbie S.
Helped me rent a home in Long Beach, CA.
Michelle Murray is a gem! I rented a spot at one of her properties, and she was always helpful, thoughtful / fair in making sure I was comfortable in my cozy spot. I am grateful to Murray because during a very difficult time in my life when my mom was critically ill, she understood my financial hardship and we worked out a plan that helped me keep my sanity. I highly recommend Murray because she is kind, fair and will always negotiate better pricing for services that needed tending to at her rentals! I would rent from her again, & again!
01/2019 Jenny T.
Michelle, in one word is simply phenomenal. She was the most patient, knowledgeable and collected agent I have ever worked with. She was understanding of my schedule (I live in Chicago and have a demanding work schedule) and yet she listed my property and got an offer above asking within three days!!! We had a 30 day close and closed right on time. Additionally I want to say that no ask was too ?out there? for Michelle. I told her moving my furniture while I live remotely would be tough- so she negotiated the buyer to keep all my furniture so that I wouldn't have to pay for a mover! Seriously she?s incredible! I work for a real estate developer and have my real estate license myself, but I couldn't do the transaction remotely- so I went off a recommendation of someone I trusted and now Michelle will be my life longer California agent! Could not be happier-don?t hesitate to have Michelle represent you. She is incredibly client focused and treats every sale or purchase like it?s her own home.
December 2020 - Debbie R.
Michelle was so easy to work with. She was so flexible about what we wanted, at times changing our mind about the must haves and would like to haves in the middle of touring houses, or the very next day. When we got discouraged about not finding what we wanted and were ready to give up looking, Michelle really gave us the encouragement to keep searching for what we wanted. Michelle kept in touch throughout the entire process, by email, phone, and text, updating us on escrow progress and when touring houses, she was really helpful in suggesting what to look for and to consider other factors that we never would've thought of. My husband and I wholeheartedly recommend Michelle to anyone looking for a conscientious, honest real estate agent.
October 2019 - David O.
Michelle was awesome, made me feel very comfortable working with her. She was always available to answer any questions and walked me thru the entire process of buying my home. She had a lot of knowledge, I would certainly recommend Michelle to all my family and friends.
Tahani A.
Michelle doing Excellent job with me she was helping me more than I expect no one in the world like Michelle I can give her more than five stars I will do it Because I?ve had the escrow company give me a time and was patient with me until I get my loan approved for my future I will never look for someone else Michelle going to be The only person I like to deal with.
Show Less
Chad B.
Michelle is amazing. This is our second time working with her and i could not imagine selling our buying a house without her. She went above and beyond for us once again. She was able to get us even more than we had originally wanted. I could not be happier with how things went. Thank you so much Michelle!
Paul and Ritchie Q.
Michelle goes above and beyond! She worked with my Wife's hectic schedule with her being a Nurse having different days off! She will hunt down whatever it is you are looking for! I Trust her completely!
Broker: Beach Cities Properties, Inc
4195 N Viking Way B, Long Beach, CA 90808
Broker DRE#